9 Things You Should Clean Out From Your Closet This Summer
I do not know if you're like me, but my closet is always full and over stuffed. I make sure to clear out my closet once every six months, but this time I'm not talking about a huge cleaning, but about things you just have to throw out of your closet this summer.
Why do that?
Let's be honest, we're in the middle of summer and I know you didn't wear most of the items in your summer wardrobe. And I'm not just talking about this summer, I know that there are items that you didn't wear also in the last summer and the one before. Then you probably will not going to wear them next summer. On the other hand, there are items of clothing you wear this summer, and even too much, so you will not be wear the next summer.
Besides, it's always better to have a closet where you can really see what's in it and it's full of the clothes you really love and wear, full of clothes that really fit and compliment you.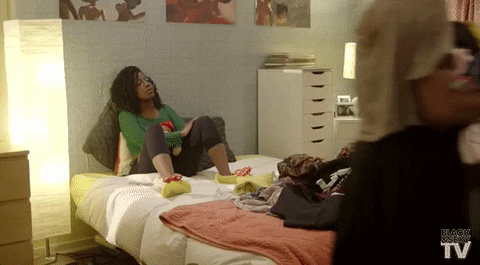 So what are the nine things that you should ckean out from your closet this summer?
1. Bras that no longer doing the job that the bra is supposed to do
And what do I mean by that? I'm not talking about the pretty lace bras that do not hold anything but are just right for special occasions… I'm talking about these bras you bought two years ago or more in sale, those blank bras that no longer hold anything, their straps are falling apart, or when you put them Under a T-shirt, it just seems like you tugged some rag  under the shirt. Throw all those bras off and pamper yourself with a new bra that really does the job it's supposed to do.
2. The same item in several different colors
Yes, I know that, you've seen a shirt you really love and it's flattering too and you've decided to buy it in 6 different colors. I'm not talking about basic things like T-shirts or regular tops. For example, there is no reason for you to have the same white chiffon blouse with a pattern of black dots, red dots and yellow dots. It usually looks like you're wearing the same blouse.
3. ripped and faded clothes and worn out printed t-shirts
You probably say to yourself "Why should I have ripped clothes in my closet?", But don't lie, I know that most of you have somewhere in the closet T-shirt that you really love with a little hole and you tell to yourself that no one will see this tiny hole. So let me tell you something – everyone can see this little hole. As they also notice that the Levis print on your shirt is already faded and screaming for help, just like they see that your faded black T-shirt has gone through 129 washings.
4. Clothes that are too small or too big
There is not much to elaborate on. If you're not going to lose weight to fit backin the Skinny Jeans or alter that dress – pass them on.
5. Items that were trending, but no longer trending
There are all kinds of clothes you bought when they were at the height of the trend, but whatcan you do, they are no longer trendy. Such as flare pants, flowered chiffon shirts, striped polo shirts and the list goes on. What should you keep? An item that was once trendy and it's unique. After all, trends are always coming back, so yes, keep the designer's shirt in excellent condition and toss the other trendy items that just not look  good.
6. low quality items that look cheap
I know, we all had the time when we couldn't afford to go into the mall or order packages on packageson online, and we all sinned to buy cheap clothes in random shops in the middle of the street. Trust me, it just does not look good – all those chiffon tops with flowers prints and all those dresses with an "event dress" design but made of a Jersey "clean the blinds" fabric.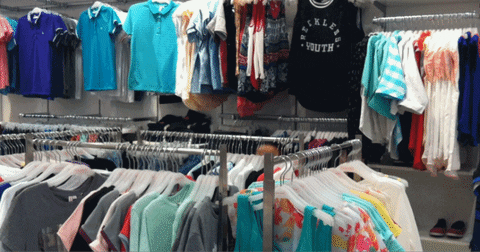 7. The pants that are going to split
I had those too. I'm talking about the pants or jeans that you wore so much that they really worn out and you can see it in the butt area, the back pockets and a little below. You can feel how the entire fabric of the pants thick and only in this area is really thin. These pants are going to split up so soon and you really don't want it to happen when you are at work or in the middle of a meeting with friends. Just toss.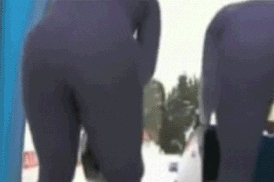 8. Ragged clothes that you kept as loungwear or cleaning clothes
your ex's t-shirt, the shirt you received as a gift when you signed up for the gym, the shirt you received when you got a six-pack of Coke… you don't need them all. keep one or two shirts and designate them for cleaning. Home clothes? Do yourself a favor and buy new and beautiful loungwear, you deserve it. You don't want to open the door to the deliver guy in your ex's college t-shirt with bleach stains.
9. clothes you ddn't wear this season, or the one before it…
If you didn't wear it this summer or the summer before, you probably will not wear it in the next summer, or ever. There is no reason to keep such items that occupy space in the closet.
Follow these tips and I promise you that there will be plenty of space in your closet. Suddenly you will see what you really have in your closet and your closet will be full of items you really wear instead of items that will jusy lie there.
Hope you liked the post and found it helpful 🙂
Please use this pin, if you want to save this post:
Xoxo,
Coral.